Sober and, as much as life can permit, linear too, Scacchetti's path: master of expertise expressed in four decades of academic and professional life, in which he manifested, since the beginning in Milano, strong ethical roots. His responsible discipline of conduct, always pursued and never betrayed, has been recognized and appreciated even elsewhere, in other markets, in other cultures. "The drawing has always fascinated me, especially the one by hand, straight off, the note, the sketch of a project. I believe there is a direct common thread between thought and hand when we sketch. To do, and to do in concrete terms: yes drawing, but drawing only as "promise" of realization, as prediction, as project".
MILANO 2017 chevron_right
PERCORSI OFFICE FURNITURE chevron_right
PERCORSI chevron_right

Sottsass was born on September 14, 1917, in Innsbruck, Austria, and grew up in Turin, where his father, also named Ettore Sottsass, was an architect.[1] The elder Sottsass belonged to the modernist architecture group Movimento Italiano per l'Architectura Razionale (MIAR), which was led by Giuseppe Pagano. The younger Sottsass was educated at the Politecnico di Torino in Turin and graduated in 1939 with a degree in architecture. He served in the Italian military, in the Repubblica Sociale Italiana, and spent some of World War II in a prison and then in a labor camp in Yugoslavia. Sottsass Associati, primarily an architectural practice, also designed elaborate stores and showrooms for Esprit, identities for Alessi, exhibitions, interiors, consumer electronics in Japan and furniture of all kinds. The studio was based on the cultural guidance of Ettore Sottsass and the work conducted by its many young associates, who often left to open their own studios. Sottsass Associati is now based in London and Milan and continue to sustain the work, philosophy and culture of the studio. The studio works with former members of Memphis as well as with the architect Johanna Grawunder and the industrial designer James Irvine. It works for major companies like Apple, Philips, Siemens, Zanotta, Fiat, Alessi, and also realises the interior design of all the retail shops of Esprit (Esprit Holdings).
Mario Bellini è un architetto e designer noto in tutto il mondo. Ha ricevuto il Premio Compasso d'Oro otto volte e 25 delle sue opere sono nella collezione permanente del MoMA di New York, che gli ha dedicato una retrospettiva nel 1987. È stato direttore della rivista Domus (1985-1991). Ha progettato numerose mostre d'arte e di architettura sia in Italia, sia all'estero, tra le ultime quelle a Palazzo Reale con i capolavori di Giotto e al Museo del '900 dedicata a Margherita Sarfatti. Nel 2015 la Triennale di Milano gli ha assegnato la Medaglia d'oro alla carriera per l'Architettura e nel 2017 gli ha dedicato una mostra retrospettiva che ora inizia il suo tour mondiale: prima tappa a Mosca (marzo 2019).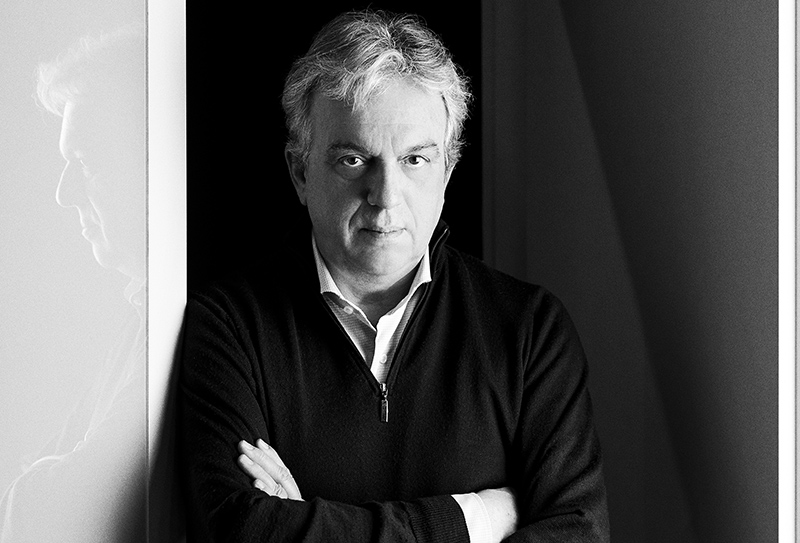 Marco Piva since the beginning of his career has been working in Italy as well as abroad on architecture, interior and industrial design projects, earning numerous prizes and awards in Italy and abroad. Exciting, fluid, functional, this is the language that distinguishes Marco Piva's creations: the effort in material research and technology, the value of differentiation and innovation, leads to an intense design production become one of the most representative in the contests of the Italian creativity and design. Marco Piva , a traveller and a designer, is an innovator who is dedicated to create unique design solutions pervaded by stylistic freedom.
Dario Curatolo deals with architecture, design and visual communication and he is a member of the Scientific Committee of the Triennale Design Museum (Triennale di Milano) and of the ADI national board; he teaches publishing graphics at the IaD school of the Tor Vergata University. In 2018 and 2019 he was appointed Italian Design Ambassador within the Italian Design Day project of the Ministry for Foreign Affairs. He was curator and designer of the Italian Pavilion at the Hong Kong Design Week 2017 with ICE and BODW. He designed "Mario Bellini. Italian Beauty" exhibition, where OAK is the main sponsor, which is now on display in Moscow at the Architecture Museum.